They say truth is stranger than fiction. And sometimes it can be a lot more frightening. The nine true crime documentaries in this selection, all available to stream on HBO Max, explore horror stories that are all based on real-life, bone-chilling events. Have a watch if you're a fan of true crime television, or if you're just in the mood for a serious scare. 
"I Love You, Now Die: The Commonwealth v. Michelle Carter" is a two-part documentary about the controversial Massachusetts case in which Michele Carter, a teenager, was arrested for coercing her boyfriend to commit suicide via text message. Examining the perilous effects social media and technology can have on mental health, the film tries to answer an unusually difficult question: Can one person be held responsible for another's self-inflicted death? 
You'll want to leave the lights on for this one because, according to The Guardian, "What seems like a horrific but simple case of psychopathy is rapidly complicated as the lens pulls back to take in the rest of the story."
In a story that plays out like a Jordan Peele horror movie, this two-part documentary chronicles the murder of a 12-year-old boy and the wrongful accusation of a college soccer coach — a local black man blamed for the crime. Hailed as "a masterful study in the evils of assumptions" by The Washington Post, the film "meticulously and even masterfully brings its viewers to this very place of angry exasperation, laying out the narrative details of a botched murder investigation" and systemic racism at its worst. 
This hair-raising documentary dives into the case of Gypsey Rose Blanchard, who (along with her boyfriend) was accused of killing her own mom. The truly scary part; however, is what drove her to do it. Suffering years of abuse at the hands of her manipulative mother, who lied to the world about her daughter's non-existing illnesses, Gypsey's story looks at the limits of what a person can take — and what happens when they reach a breaking point. CNN calls it "a twisted and twisty documentary that's as unsettling as it is absorbing."
This is the terrifying true story of two seemingly average 12-year-old girls in a sleepy Wisconsin suburb — who plot and attempt to gruesomely murder their best friend. Their delusional reason? To appease the fictitious Slenderman, a Wiki-born horror figure with evil supernatural abilities. HBO's 2016 documentary takes a deep look into the dark side of the Internet as well as footage of the police investigation and interviews with family and community members. 
"While 'Beware the Slenderman' isn't an easy watch — and will undoubtedly inspire anxiety and panic in some viewers, particularly parents," The Atlantic says, "it's a worthy one that helps make sense of a senseless crime."
What is the line between fantasy and crime? That's the question "Thought Crimes" tries to answer in the exploration of New York City's so-called Cannibal Cop, a police officer accused of conspiring to kidnap and cannibalize women. In a take that looks at the perpetrator's side of the story, The Guardian says that director Erin Lee Carr "has a terrific knack for knowing when to cut, just when your sympathies are veering too far in one direction." We'll call it creepy no matter the angle. 
This documentary explores a cold-blooded murder that happened in a middle school classroom. In 2008, an eighth-grader brought a gun to school and shot and killed a peer who may have had a crush on him. The case is disheartening and disturbing, but while "the ugly phobia that gave rise to the killing and permeated the legal proceedings boils the blood, the film's tone is somber rather than angry," says Variety, "and its effect is quietly devastating."
Another effort from HBO, this documentary looks into the horrific assault and murders of a mother and two daughters while their father was tied and beaten in their quiet Connecticut home. The assailants were caught moments after fleeing and with "exclusive interviews with victims' and perpetrators' friends and families, as well as attorneys, journalists and mental-health professionals involved in the case," viewers get a glimpse into what could have led to such a shocking crime, whether it could have been prevented and how reality shifts after such tremendous trauma.
Like a nightmare come to life, "There's Something Wrong With Aunt Diane" tries to make sense of an accident that took the lives of eight people in 2009. With five young children on board, Long Island woman Diane Schuler drove her car in the wrong direction on a New York parkway, crashing into an oncoming SUV after a couple of miles and killing herself and seven others.
The event sent shockwaves through America — especially after a toxicology report found the equivalent of ten alcoholic drinks in her system as well as high levels of THC. With no known history of psychological problems or substance abuse, this unsolved mystery about a loving and stable mom gone wrong will likely keep you up at night.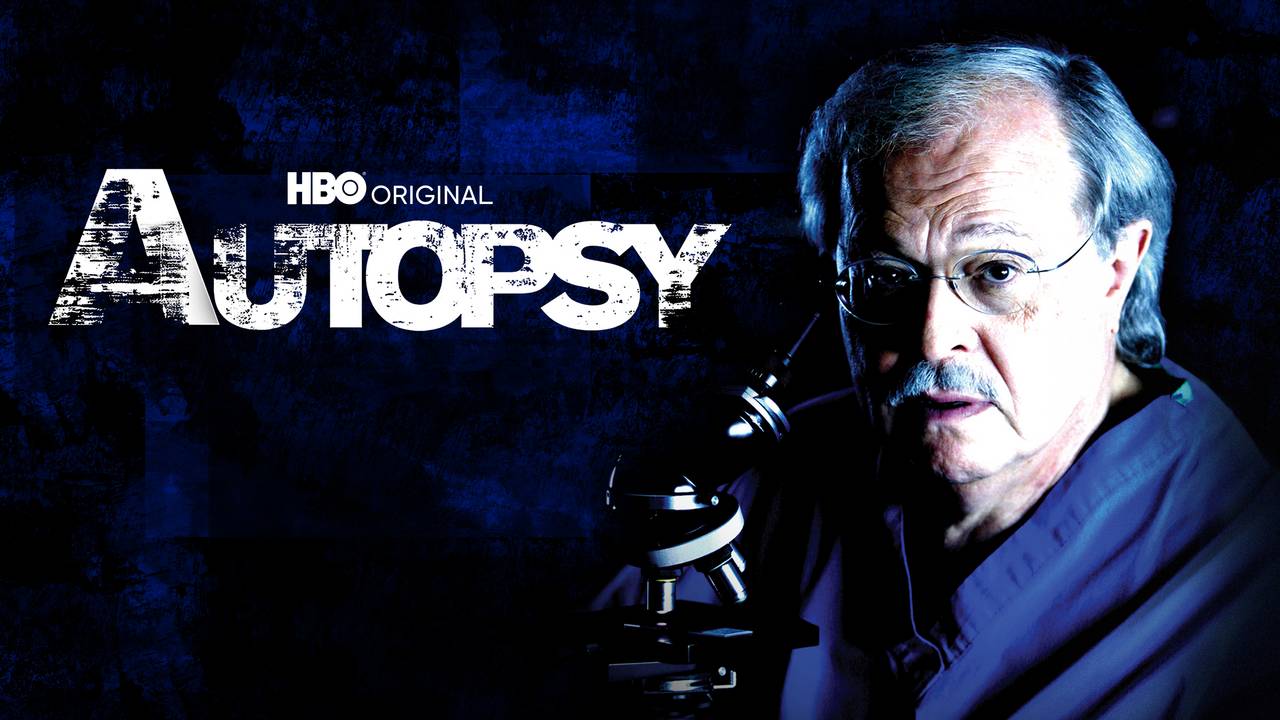 Closing with a true-crime classic, HBO's "Autopsy" — featuring forensic pathologist Dr. Michael Baden — is a must-watch for fans of the genre. Over the course of seven in-depth episodes, the "detective of death" investigates a range of unsolved cases involving unnatural or suspicious demise — along with the seemingly minute details that can often lead to startling new discoveries. 
Dr. Baden is "convincing [and] personable, yet with the curmudgeonliness you'd expect of a man who's spent his career around death," according to Decider, "and it's easy to see how he became the go-to 'science' figure for high-profile cases...especially in an era where the pipeline from reality television to real life has never felt stronger."