[Top photo: K-Pop band BTS in Times Square, New York, on Dec. 31, 2019. Jose Perez/Bauer-Griffin/GC Images]
BTS's new single doesn't come out for a few weeks, but it is already one to watch very closely in the "Song of the Summer" race.
Earlier today (April 26), the South Korean septet took to YouTube to tease a new single titled "Butter," which is slated to drop on Friday, May 21. Nobody has heard the tune yet, but a few factors suggest it may go on to become one of the biggest hits of the upcoming season.
"Butter" is arriving in time to dominate throughout the warmer months, as it drops just before summer actually begins. In the past, the track that has gone on to win the title of Song of the Summer (an actual distinction bestowed to one single by Billboard after Labor Day) has been released by now, but 2021 is a strange year.
The music industry is changing, and while radio used to play a much bigger role in determining the biggest smash of the season, streaming platforms will likely dictate the champion more and more.
In addition to what seems like perfect timing, "Butter" will apparently be performed entirely in English, which should help it become a proper global smash. The seven-member vocal band hit new highs last year on charts almost everywhere, especially in Europe and much of the Western world, with "Dynamite," which dropped last August.
That tune saw the group performing entirely in English for the first time in their career, and that fact helped the cut become a longstanding win. The poppy release went on to become a stable smash on radio, and that played a major role as the release made history on various Billboard charts.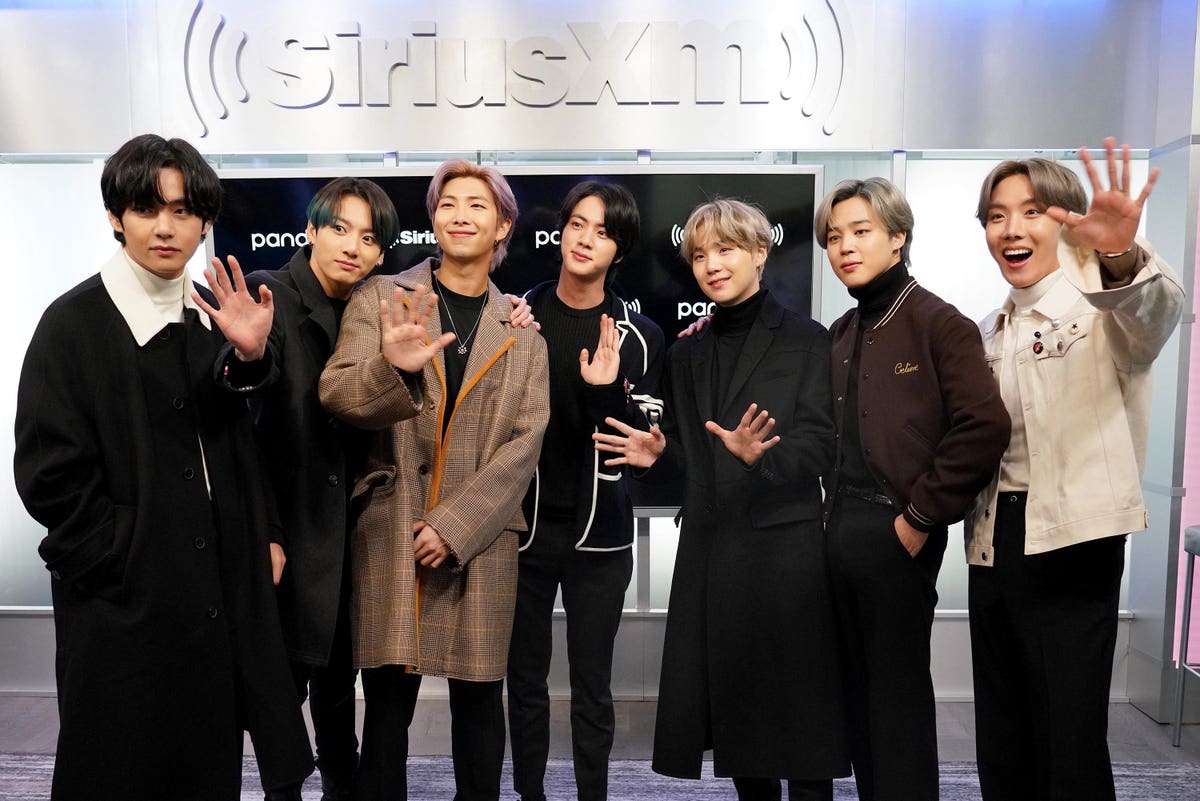 BTS has a fan base that doesn't care about language, but there are still millions of people in countries like America who prefer to listen to music in English, as it's their first language. The K-pop band has scored huge wins in Korean (including a Hot 100 No. 1 with "Life Goes On"), but "Dynamite" showed the band can land bigger smashes in the U.S. market if it switches tongues.
A press release shared by BTS's media representatives in the U.S. immediately after "Butter" was announced on YouTube revealed that the single is "dance pop," and while that could mean almost anything these days, it sets it up for immediate success on the charts.
Summer is the perfect time for bouncy, upbeat anthems, and there have been plenty of Song of the Summer winners in the past several years that could be classified as "dance" or "pop" or both. It's easy to like, and paired with the fact it's set to be sung in English, immediately opens it up to countless millions of future fans.
The race for 2021's Song of the Summer has started, and there are several tracks that are already vying for the title ... but come May 21, the biggest band in the world is slated to throw its hat into the ring. While these are obviously still early days for the cut (very, very early days), it's unwise to count "Butter" out in this running.
This article was written by Hugh McIntyre from Forbes and was legally licensed through the Industry Dive publisher network. Please direct all licensing questions to legal@industrydive.com.