[Photo: Suga of BTS | Kevin Winter/Getty Images for iHeartMedia]
"I run but the shadow follows."
Just days after announcing their newest album, Map of the Soul: 7, BTS dropped a track from the album titled "Interlude: Shadow." BTS fans know that a comeback trailer is code for a new song and music video, and it turns out fans were right to suspect a solo by Korean rapper Suga. Based on "Interlude: Shadow," the entire world should expect BTS to take over the music industry with Map of the Soul: 7.
BTS released 'Interlude: Shadow' as the album's first comeback trailer
At midnight Korean time, BTS dropped the first song and music video from Map of the Soul: 7. Not an intro, as some fans suspected, the first song released from BTS's album is an interlude.
Map of the Soul: Persona, the first album in BTS's Map of the Soul series, did not have an official outro. With the first song released from Map of the Soul: 7 being an interlude and not an intro, it brings into question the formatting of the album. Perhaps the next comeback trailer will be titled "Interlude: Ego," with the album's outro being something related to the completion of the series.
Acting as a trailer and preview for what Map of the Soul: 7 will entail, "Interlude: Shadow" shows people can expect a layered album, with BTS exploring their personal journeys to where they are now, both as a group and individually.
The comeback trailer acts as a music video for BTS's "Interlude: Shadow." As Suga raps, the the music video visualizes Suga's personal shadow. The "Interlude: Shadow" music video also shows the text O!RUL8,2? multiple times, referencing BTS's EP from 2013.
'Interlude: Shadow' is about Suga's artistic journey
In terms of lyrics, production, and visuals, the song is truly a masterpiece. With "Interlude: Shadow," Suga explores his longing to be successful and the downfalls of fame.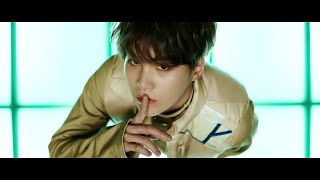 BTS (방탄소년단) MAP OF THE SOUL : 7 'Interlude : Shadow' Comeback Trailer
"I wanna be a rap star / I wanna be the top / I wanna be a rockstar / I want it all mine / I wanna be rich," Suga says at the song's opening.
He repeats these phrases over and over again as the music intensifies, before he begins to question what the success he longs for entails.
"I came to my senses and I find myself here / Yeah, hmm, shadow at my feet, / Look down, it's gotten even bigger / I run but the shadow follows / As dark as the light's intense / I'm afraid, flying high is terrifying / No one told me / How lonely it is up here," he raps.
The song incorporates Carl Jung's 'shadow' concept
For BTS's Map of the Soul album series, the group has incorporated the teachings of psychiatrist and psychoanalyst Carl Jung.
"The shadow is a moral problem that challenges the whole ego-personality, for no one can become conscious of the shadow without considerable moral effort. To become conscious of it involves recognizing the dark aspects of the personality as present and real. This act is the essential condition for any kind of self-knowledge."
Suga references his personal shadow in "Interlude: Shadow." In the comeback trailer, Suga's fame grows and he finds himself surrounded by media, fans, and flashing lights. Even though he is where he thought he wanted to be, he's lonely despite having limitless people around him. Not only that, now that Suga has reached the top, he has a fear of failing and falling out of success.
#BTS #방탄소년단 #MAP_OF_THE_SOUL_7 Comeback Trailer Interlude : #Shadow
(https://t.co/6zNStAvW2u)

— BigHit Entertainment (@BigHitEnt) January 9, 2020
"I pray, pray, hoping to be okay / The moment I'm flying high as I wished / My shadow grows in that blasting stark light," Suga raps.
Towards the end of the song, the Korean rapper recognizes he and his shadow are one.
"Yeah I'm you, you are me, now do you know / We are one body, sometimes we will clash / You can never break me off, this you must know," he acknowledges in "Interlude: Shadow."
This article was written by Eryn Murphy from The Cheat Sheet and was legally licensed through the NewsCred publisher network. Please direct all licensing questions to legal@newscred.com.